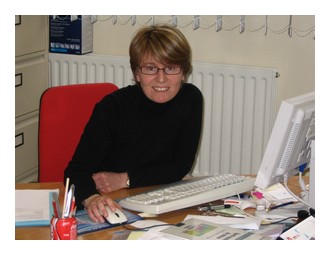 Anne Ponchel was born in Lille (France) in 1971. She received her pH.D. degree in 1998 from the University of Lille under the supervision of Louise Duhamel for work on the relationships between the structures of mixed oxides and catalytic properties in oxidative dehydrogenation of alkanes. Then she spent 12 months as a postdoctoral researcher at the University of Munich (Germany) with Pr. Helmut Knözinger, working on the characterization of the surface acidity of oxidation catalysts by low temperature FTIR spectroscopy. In 2000, she became

Associate Professor at the University of Artois

and joined the LPCIA in the research group of Pr. Eric Monflier, where she completed her «Habilitation» in 2007. In

2008,

she was promoted

Professor

and her research studies are at the interface between host-guest chemistry, functionalized surface chemistry and catalytic applications. Currently, her research interests are mainly focused on heterogeneous catalysis (and colloidal catalysis) promoted by cyclodextrins, and on the development of heterogeneous catalysts using cyclodextrins as dispersing or templating agents during the synthesis.
---

orcid.org/0000-0003-0476-7973
---
Publications 2023:
Publications 2022:
Publications 2021:
Publications 2020:
Publications 2019:
«Confinement of Candida Antarctica Lipase B in a Multifunctional Cyclodextrin-Derived Silicified Hydrogel and its Application as Enzymatic Nanoreactor»
C. Decarpigny, R. Bleta, A. Ponchel, E. Monflier
ACS Applied Bio Materials 2019, 2(12), 5568-5581 - doi: 10.1021/acsabm.9b00646


«Catalytic glycosylation of glucose with alkyl alcohols over sulfonated mesoporous carbons»
W. G. Ramdani, A. Karam, K. De Oliveira Vigier, S. Rio, A. Ponchel, F. Jérôme
Mol. Catal., 2019, 468, 125-129 - doi : 10.1016/j.mcat.2019.02.016

[Journal currently without impact factor]



Publications 2018:
Publications 2017:
Publications 2016:
Publications 2015:
Publications 2014: